The continuing effect of Covid-19:
Examining the impact on elective and emergency admissions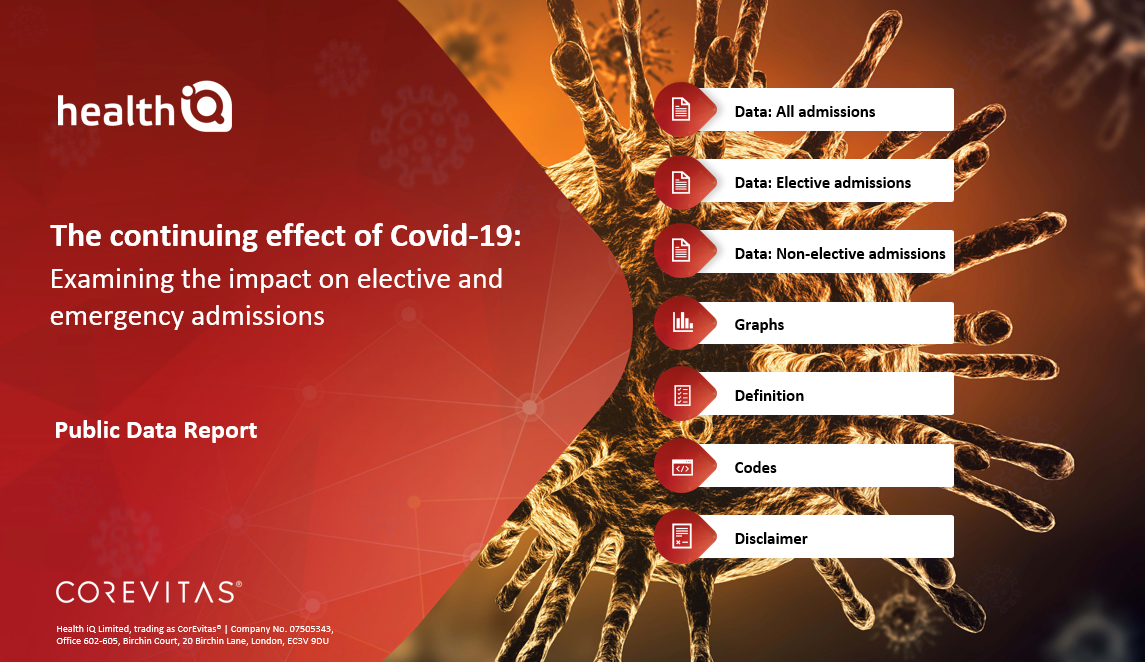 Access the FREE data report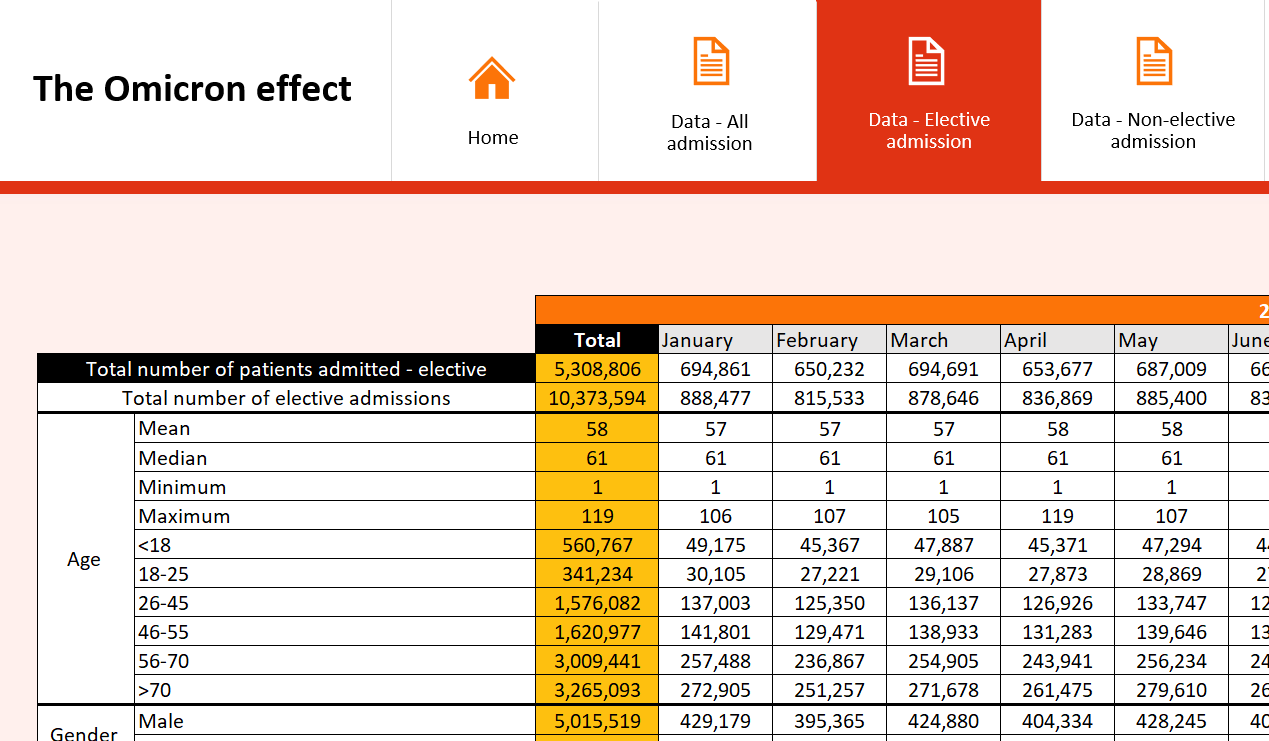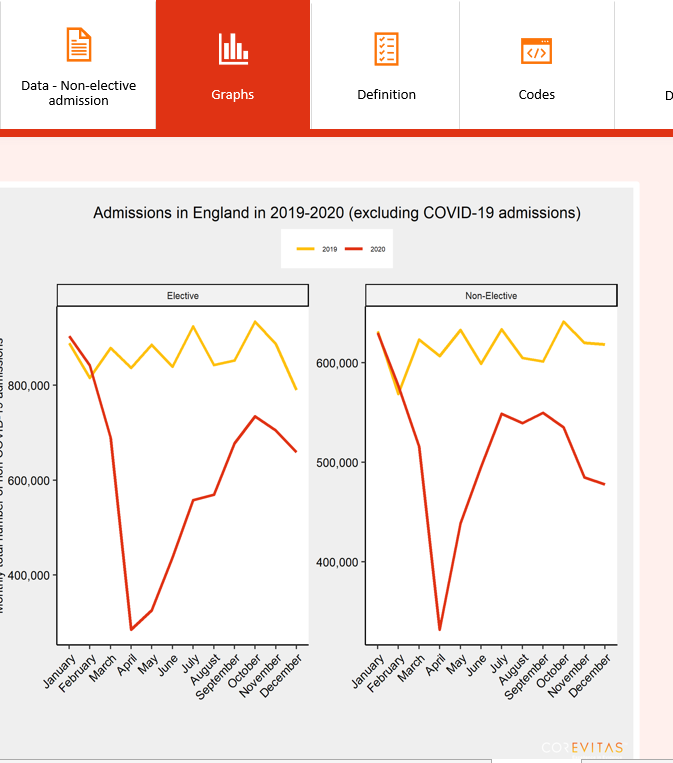 Contents
Utilising just-published Hospital Episode Statistics (HES) data, this free excel data report shows the latest monthly patient numbers for elective and non-elective admissions broken down by:
Age

Gender

NHS hospital trust
Along with the data tables, we also provide some handy graphs and visuals for speed and ease of understanding.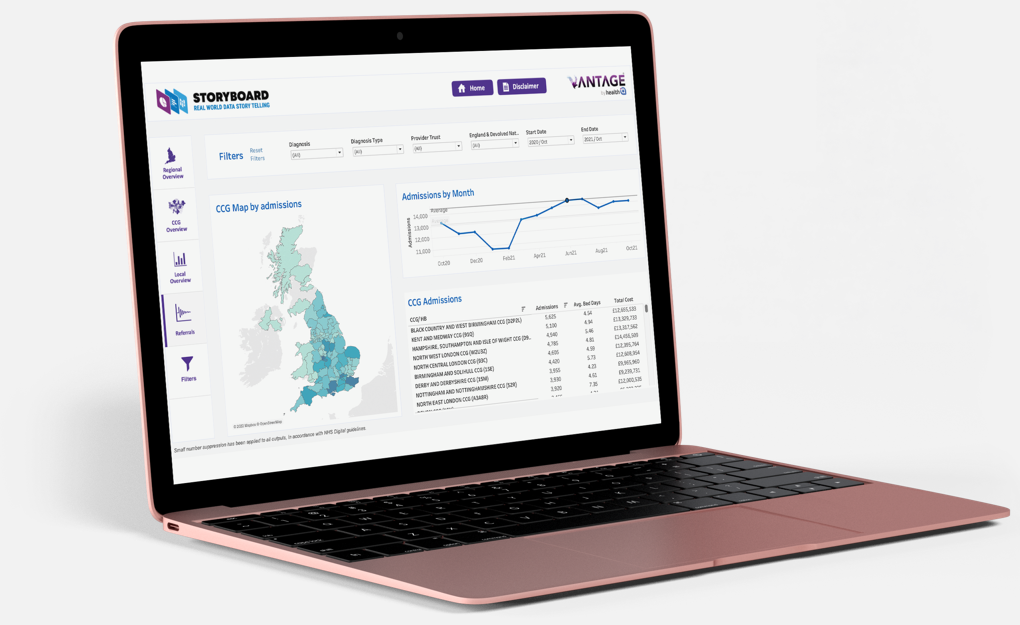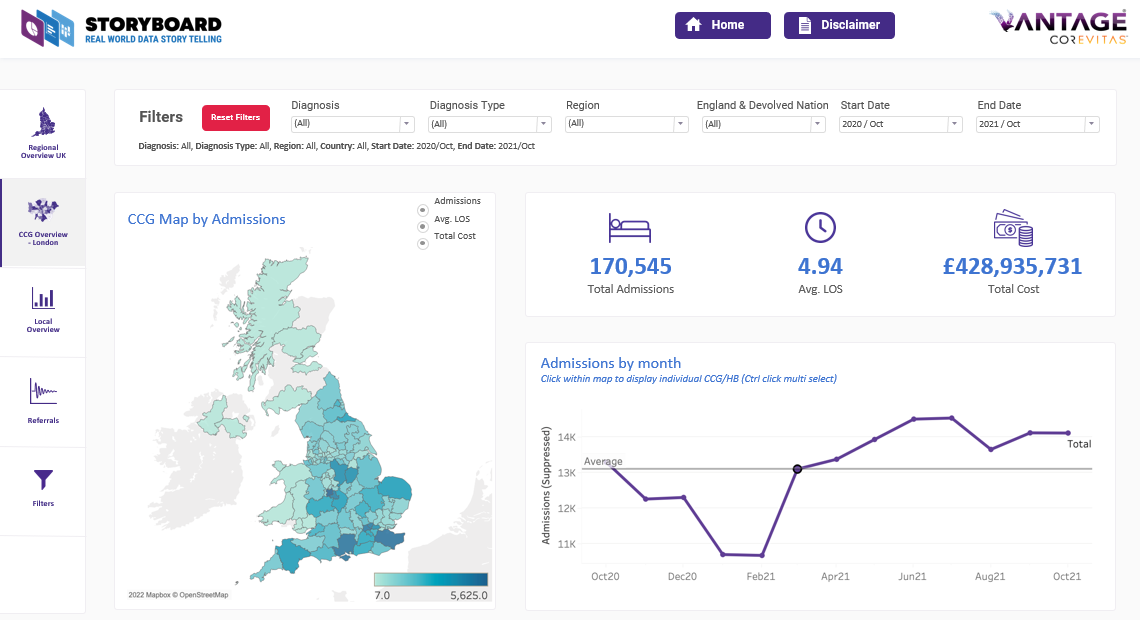 RWE insights platform
If you are interested in accessing the latest data or more granular analysis, Vantage, quickly and easily makes sense of complex real-world data sets.
Analysing hospital inpatient and outpatient activity, Vantage will help you understand the impact of service displacement by:
Therapy area

Individual conditions

Treatment type or procedure of interest

Defined cohorts

Specific locations
Best-in-class advice and support
Our expert team is here to understand your objectives and deliver the insight you need to tell your story. If you would like to speak to a member of our team, or arrange a Vantage trial to explore your area of focus, please contact us.